The Tempting iPad Pro 9.7
For the first time since the launch of iPads from Apple, the launch of the iPad Pro 9.7 is what excites me the most. I'm not a fan of iPhones. Although the iPhone 6 Plus did make my heart beat a little faster. iPad Pro 9.7 has 4 colours. Besides the standard black/grey and white, gold and rose gold are now being launched. I am betting that the gold and rose gold will be sold out fast in the first few weeks. If there are people who want to change their 6-year-old iPads that are no longer chugging along.
So, we have the launch prices in USD compiled by Tech in Asia. Saves me a lot of work, thanks. And now, Apple Singapore has already prepared the selection page for you to choose from but not buying yet. It will only open its doors to purchases on 24 Mar 2016.
First the size of the iPad Pro that you want to buy.
Next, choose the colour that you love.
Then you choose the storage size that you need.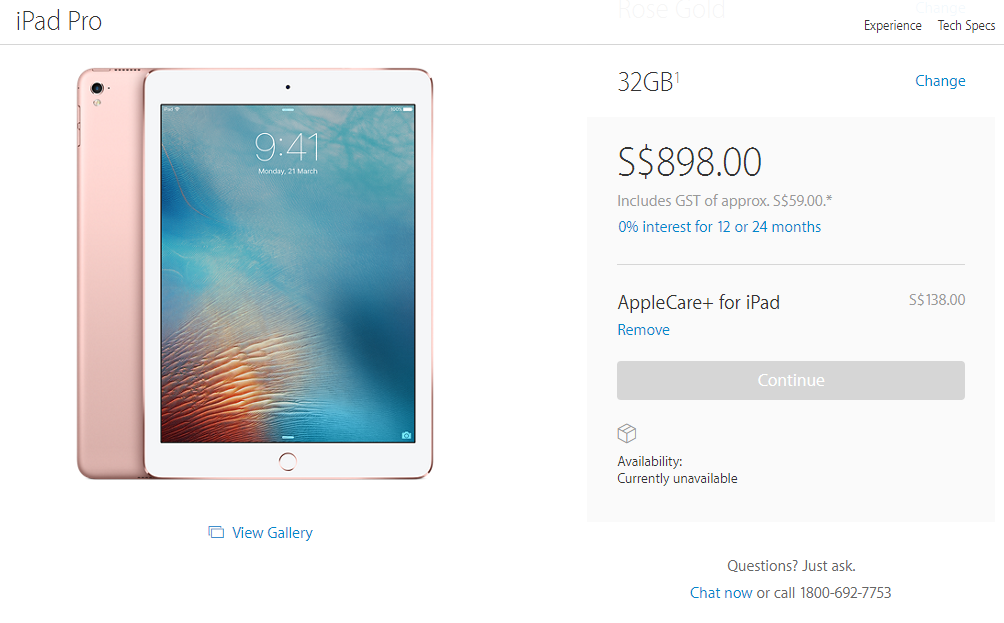 Finally, decide if you want to add on Apple Care.
Personally, I'm pretty sure I might get this version. Just can't decide between the Wifi only or the Cellular + Wifi version. I have been using iPad Mini 2 for quite some time anyway.